PURPOSE
The Asian Journal of Technology Management (AJTM) aims to promote interdisciplinary research regarding the special problems and opportunities related to technology management fields in Asia and its effects beyond. It publishes complete research articles by worldwide scholars, practitioners, and those interested in the intersection of technology and management development. The journal is intended as an instrument for individuals conducting research on technology management at both micro and macro level of analysis as well as its relationship with other managerial functions such as operations, marketing finance, and human resource.
READERSHIP
Researchers, educator, senior practitioners in the areas of technology economics, research and development, innovation management, technology management, technology transfer, technology and business strategy will find the journal interest.
UNIQUENESS AS ATTRACTIVENESS FACTOR
The uniqueness factor of Asian Journal of Technology Management is the scope of study which views the intersection of Technology and Management in a fashionable and unique way in creating competitive advantage of corporations and nations in Asia. As we are facing a fast changing Asia, where old customs and tradition meet technology adoption and the government, industry, corporations; the journal intends to take part in the swift change and is filling a niche in the journal business. There is no other journal that intersects Technology Management and micro-macro level analyzes in the continent of Asia where extensive and considerable shift of technology adoption is in a fast pace.
The Asian Journal of Technology Management (AJTM) is accredited by the Directorate General of Research and Development Strengthening, Ministry of Research, Technology, and Higher Education of Republic Indonesia No. 51/E/KPT/2017, 4 Desember 2017 with a  validity period of 5 (five) years. AJTM has been registered in the CROSSREF system with Digital Object Identifier (DOI), distributed by PROQUEST and listed in the directory of Open Access SHERPA/RoMEO. The Journal has been indexed by DIRECTORY OF OPEN ACCES JOURNALS (DOAJ), GOOGLE SCHOLAR, INDEX COPERNICUS, INDONESIAN PUBLICATION INDEX (IPI) and INDONESIAN SCIENTIFIC JOURNAL DATABASE (ISJD), Sinta (Science and Technology Index) and ASEAN CITATION INDEX (ACI).
Print ISSN: 1978-6956; Online ISSN: 2089-791X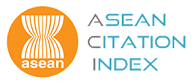 Announcements
RECTRATED

RECTRATED: Dividend Policy and Economic Variable to Stock Price Volatility: Comparison of Indonesia and Malaysia.

Vega Rut Harlina and Moh. Khoiruddin
Management Department, Universitas Negeri Semarang, Semarang, Indonesia

 

After publication of the article in the Asian Journal of Technology and Management (AJTM) journal, volume 12, number 3, in 2019, it came to the editors attention that the original article has been published in Management Analysis Journal (MAJ), volume 7, number 4, in 2018.

Although the authors acknowledged that there is possibility of misunderstanding with the MAJ, the editors of AJTM see this practice as an example of neglecting the ethical procedure in academic work as all authors should understand.

Due to the high potency of double-publication practice, the editors agreed to revoke the publication right of the article entitled Dividend Policy and Economic Variable to Stock Price Volatility: Comparison of Indonesia and Malaysia written by Vega Rut Harlina and Moh. Khoiruddin, affiliated to the Universitas Negeri Semarang, Indonesia.

Considering this practice, the authors now blacklisted from submitting their work to AJTM journal. The author will not be able to submit the article to our journal for the next 12 months

The document and its content has been removed from the Asian Journal of Technology and Management (AJTM) and reasonable effort should be made to remove all references to this article.

Posted: 2020-03-14
Vol 13, No 1 (2020)
Table of Contents
Articles